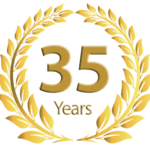 About Dowden & Smith in Leesville, LA
A Louisiana Family Law Firm with Over 35 Years of Experience
At Dowden & Smith, LLC in Leesville, LA, we believe that every individual deserves skilled legal guidance backed by years of experience and extensive knowledge when dealing with unexpected or difficult legal matters. For 35 years, our attorneys at our Louisiana family law firm have routinely accepted cases that other firms simply prefer to avoid, as we have the expertise and initiative to carry even complex or chaotic cases through to completion.
Dowden & Smith strive to provide our clients with compassionate and aggressive legal representation no matter their legal issues. Whether you have suffered a personal injury, face DUI charges, or need assistance with a family-related legal dispute, or many other matters – our Louisiana family law firm will do everything in our power to help you achieve the best results possible.
Dowden & Smith Attorneys Give Your Case the Attention It Deserves
When you seek legal guidance from Dowden & Smith, you can count on your case getting the personalized attention it deserves. From beginning to end, we will take the time to explain your legal options and answer any questions or discuss concerns you may have. We understand the importance of keeping you informed regarding your case. Our Louisiana family law firm makes our clients a priority when your case becomes our case and quickly responds when you reach out to us at any time during the legal process.
More About Our Attorneys at Dowden & Smith
For over three decades, attorney Alvin C. "Chuck" Dowden Jr. has been assisting clients with a broad range of legal matters, from family law to real estate law and successions. Attorney Misty Dawn Smith joined forces with him in 2011. Together, they are a fearless legal powerhouse ready to provide aggressive representation to their clients.
Locations Our Louisiana Family Law Firms Serves
Although our Louisiana family law firm is based in Vernon Parish, we also provide our services to: