What to Know About a Military Divorce in Louisiana
Getting divorced when you or your spouse is a military service member can be complicated. Deployment, career demands, military protective orders and regulations, as well as logistics can cause your military divorce in Louisiana to become a bumpier road than you were expecting.
It's best to have an attorney on your side when going through a military divorce in Louisiana. Complicated matters, such as retirement, spousal support, child support, and more, can be addressed with your interests better represented when an attorney is on your side.
Property Division in a Military Divorce in Louisiana is the Same as a Civilian Divorce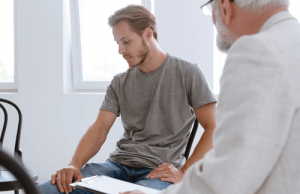 Property division in a military divorce in Louisiana is typically decided using the same factors as in a civilian divorce. In most cases, the court will divide all community property, including liabilities and assets, that was acquired after the marriage into equal parts for either spouse.
Assets include:
Land or Houses
Vehicles
Household Furnishings
Life Insurance
Business Ownership
Stock Options
And More
Liabilities include:
Credit Card Debts
Car Loans
Mortgages
Business Debts
And More
If you and your spouse or former spouse agree on how to divide assets and liabilities during a military divorce in Louisiana, an attorney can draft an amicable settlement of community property. This document will transfer assets and liabilities between yourself and your spouse or former spouse without the necessity of a trial in front of a judge.
Retirement & Disability Pay in a Military Divorce in Louisiana
In a military divorce in Louisiana, military retirements are subject to division in a community property division. There are many issues that arise with regards to the division of a military retirement, including disability status of the former service member, which factor can limit the recovery of the spouse or former spouse.
Furthermore, after a community property settlement or partition judgment, a former spouse who has at least 10 years of marriage overlapping 10 years of the service member's creditable military service may be allowed to receive direct payments from the Defense Finance & Accounting Service (DFAS) after a military divorce in Louisiana. For marriages that do not meet this requirement, payment regarding any division would have to be sought by the former spouse directly from the servicemember.
However, many servicemembers or former spouses mistakenly believe that, if their marriage lasted fewer than 10 years, the former spouse has no right to seek division of the servicemember's retirement. This is not correct.
Contact a military divorce attorney in Louisiana to help you navigate the complicated regulations governing retirement pay for a military divorce in Louisiana, whether you are a military member or spouse, to ensure you are treated fairly.
Family & Child Support in a Military Divorce in Louisiana
When calculating family and child support during a military divorce in Louisiana, courts use the same guidelines as civil divorce cases with a few exceptions. Courts consider BAH and BAS payments as part of gross income of the military servicemember and factor that amount into the calculations for determining family support.
Other factors in determining spousal/child support in a military divorce in Louisiana may include:
Length of Marriage
The Ability to Work of the Spouse Seeking Support
Each Spouse's Income and Means
Both Spouses' Financial Obligations
Each Spouses' Earning Capacity
How Long the Spouse Seeking Support Needs to Acquire Appropriate Education, Training, or Employment
Both Spouses' Health and Age
The Tax Consequences to Either Spouse
History Of Domestic Abuse by the Paying Spouse Against the Supported Spouse or Children
It is recommended you get the assistance of an experienced military divorce attorney in Louisiana to ensure your interests are represented in court.
If you are a military service member or a non-military service member and are going through a military divorce in Louisiana, contact us at Dowden & Smith today. We'll help you navigate the additional complications of a military divorce in Louisiana that civilians do not have to deal with. Call us today at 337-238-2800.
Disclaimer
The contents of this website do not constitute legal advice. The information contained on this site is for general information only and should not be applied to any specific situation. Any use of the site does not create or constitute a client-lawyer relationship between Dowden & Smith and the user of the site. If you require legal advice, consult with an experienced attorney.